What Sold On eBay
On Friday, March 29, 2019, I sold one item eBay.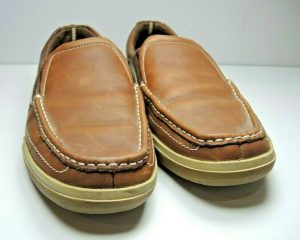 1. I sold Margaritaville Men's Brown Leather Bonaire Loafers via Best Offer.
These were picked up at a thrift store last summer and listed a month ago. I'm happy with the quick sale, but I should have listed them as soon as I bought them because the comps were higher when I picked these up.
What's Selling?
What did you sell yesterday and on what platforms? How are your sales going?