Recently eBay started rolling out a "Send offer to buyers" feature, but eBay being eBay, this isn't very easy to access from the Seller Hub.
Never fear, simply bookmark ebay.com/mys/overview and you'll be taken to the new "My eBay Selling Overview" page.
The Send offer to buyers section will display a few items that you can send offers on.  As you go through these the page typically adds additional items with watchers that you can send offers to as well.

The Send offer to buyers page looks like the screenshot below. Simply add a price and add a message if you'd like, then click on the "Send offer to buyer" button. Rinse and repeat.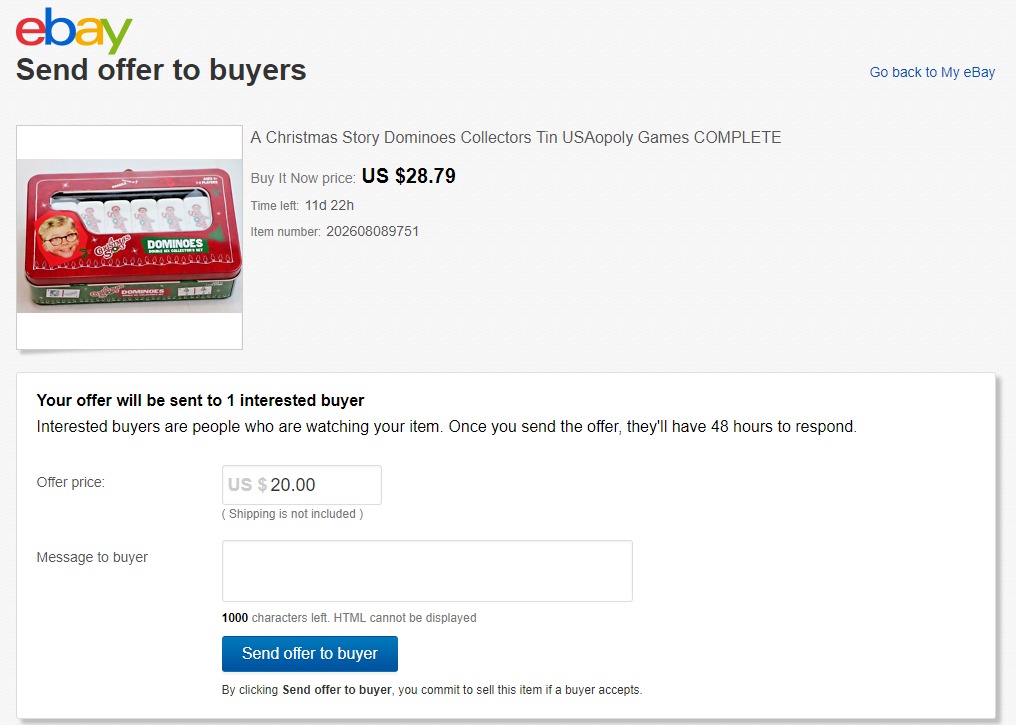 For more information on eBay offers read the Adding Best Offer to your listing or using Reply with offer article at eBay.
What have your results been with using the new Send Offers to Buyers feature on eBay?