What Sold On eBay
On Thursday, April 4, 2019, I sold two items on eBay.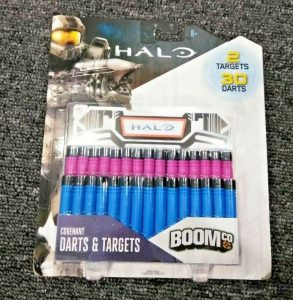 1. I sold a BOOMco. HALO Covenant Darts & Targets Pack via Best Offer and Promoted Listings at 1%.
These were picked up at a thrift store and listed in late January. So they took around 2-months to sell. I had the lowest price on eBay the way it was, but I placed Best Offer on them anyway.
I have a theory that polished pictures don't always translate to more sales on eBay so I just threw these on the floor and snapped some photos with my phone. My theory is that people want to envision the product in a real-world situation, not in a portrait studio. At least not on eBay. Because all of those coveted white background photos I've taken of things don't seem to sell any better than something I use a background on.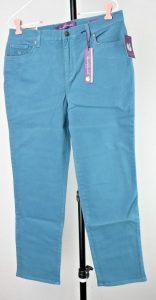 2. I sold a pair of Gloria Vanderbilt Petite Amanda Classic Tapered Jeans via Best Offer and Promoted Listings at 1%.
This was part of our bulk new clothing purchases last year and was listed in late August 2018. And there are more available.
What's Selling?
What did you sell yesterday and on what platforms? How are your sales going?