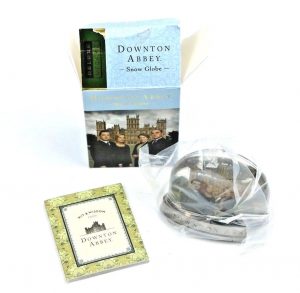 I had one sale on eBay on Wednesday, March 13, 2019, a Downton Abbey Snow Globe (Miniature Editions). If you need one of these I have a LOT of them in stock and have them listed on just about every platform we sell on.
Sales on eBay were painfully slow in February and March is currently charting that exact same course. We're not alone in this and there are numerous theories flying around. Hopefully things will turn around soon, because this time of year has typically been "Taxmas" season where sales abound.
What did you sell yesterday and on what platforms? How are your sales going?