On Sunday, March 17, 2019, I sold three items on eBay. Slow sales day for a Sunday, but I'll take it given how things have been going lately.
The odd thing is that all three items were from our clothing account. Clothing typically accounts for 1/3 or less of our daily sales, but here we have 100% and no movement on the main account at all.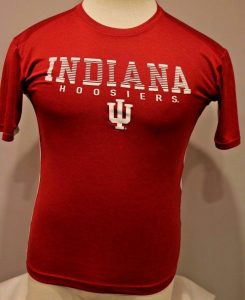 1. I sold an Indiana University T-Shirt via best offer and with a 1% promoted listing.
I'm pretty sure this was a thrift store pick up back in 2017 or early 2018.
Another bad photo, taken on my HUGE male torso mannequin. Also something I'm not sure I'd pick up again.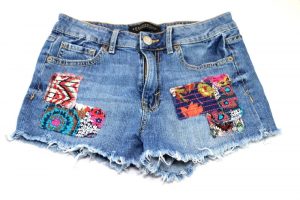 2. I sold a Women's Aeropostale High Waisted Shorty Jean Shorts via best offer.
While I dislike selling most clothing, I love selling women's jean shorts. They're easy to photograph, easy to ship, cheap to ship and easy to store. While they don't go for a lot of money, they're an easy "bread & butter" item to keep in stock.
These were probably picked up at a thrift store at some point in 2018.
3. I sold a Women's Bob Mackie Wearable Art Jacket via best offer.
This was picked up at a thrift store back in 2017 and listed back in 2017 as well. I can tell because when I first started selling clothing I thought that a clothing rack would be a good purchase for taking clothing photographs. I was wrong. But it is good to hang things on.
This one goes on my anti-BOLO list.
2019 Q1 W11 Recap
Quantity wise we sold 15 items last week, which is up from 12 in week 10 and only 6 in week 9. For reference, we sold 33 items in week 11 of the first quarter in 2018 AND had less inventory listed.
We had our first week with sales every single day since week 7 and the numbers are trending upward, so hopefully, things are just a little late this year, possibly due to tax returns and the government shutdown fiasco.
More eBay Changes and a Comedy of Errors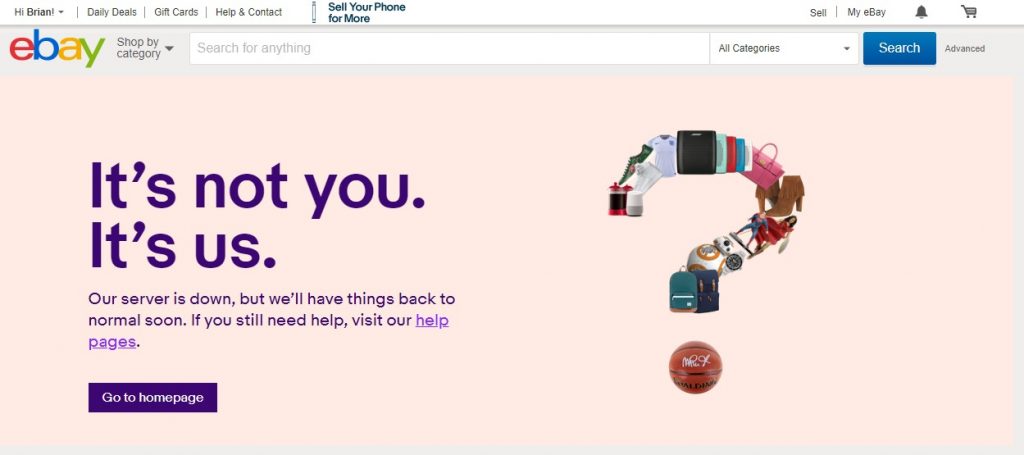 That said, eBay has doing some major messing around with the site since late January and I've been seeing errors and new screens pop up all of the time. This is on both the buyer and seller side.
Last year they claimed they would test things and get feedback before implementing changes, but clearly, that wasn't the case. This isn't helpful for anyone. Please, eBay, get your act together and hire a competent IT AND management team. This is getting old.
What's Selling?
What did you sell yesterday and on what platforms? How are your sales going?