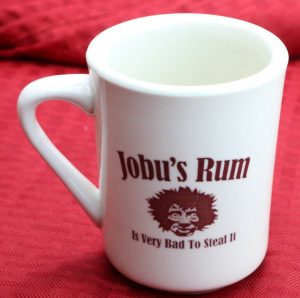 On Thursday, March 14, 2019, I sold 2 items on eBay.
1. A "Jobu's Rum" Coffee Mug. This was a one-off purchase and sold within a few months of listing. It sold at asking price and very early Thursday morning.
2. A UConn Connecticut Huskies Hat that was part of a bulk buy last year (I still have a handful of these). It sold via a reasonable Best Offer AND Promoted Listings at 1%.
We had one offer on another item that we sent a counter offer back on.
Keeping true to eBay over the past 6 weeks, sales are well below normal right now. But I'm thrilled having sold both a mug and a hat today as those are two product lines that we specialize in.
What did you sell yesterday and on what platforms? How are your sales going?