What Sold On eBay
On Monday, April 15, 2019, I sold two items on eBay.
Sealed Disney Toy Story VHS Video Tape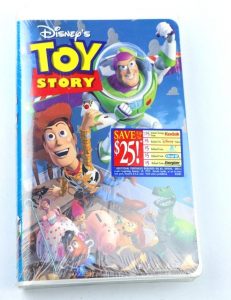 I sold a Sealed Disney Toy Story VHS Video Tape via Best Offer and 13.40% Promoted Listing. You read that right. I'm testing out Promoted Listings at the trending rate +2% this week since both 1% and trending +1% weren't doing much last week. TBD how that pans out, but it moved this stale inventory. Also, that's another reason to charge shipping on top. Promoted listing fees aren't charged on shipping. Yet.
This was listed in November 2018 and was in an auction lot that I picked up for something else. So basically free money.
VERDICT: Don't buy, but if you get it for free it doesn't hurt to list it.
Tobin Kittens Kitchen Towels Stamped Embroidery Kit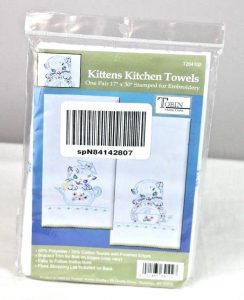 I sold another Tobin Kittens Kitchen Towels Stamped Embroidery Kit via Best Offer.
Apparently, the spring is embroidery season as I've sold 3 of these in the past 3 weeks. Hopefully, the rest of them will move soon as well.
VERDICT: I wouldn't go out of my way to pick these up, but if you have them and/or can get them for under a dollar, they should eventually sell for around $10 shipped.
Weekly Listing Challenge Update for Week 16 (2019 Q2 W3)
Yesterday I listed 27 items on Fazoom.com and 95 items on Poshmark. 122 listings is a great listing day indeed.
Tuesday will start with some eBay listings before heading back to Fazoom.com and Poshmark listings.
Stay tuned to the What I Listed category to see the progress.
What's Selling?
What did you sell yesterday and on what platforms? How are your sales going?